Thursday August 23, 2018, CrossFit Stapleton – Denver, CO
Free Recipe of the Week!!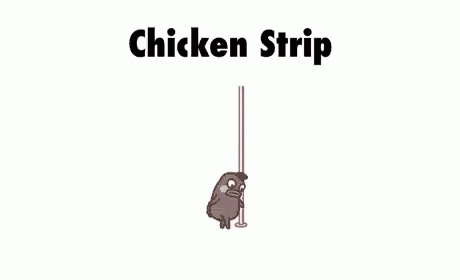 Quinoa Crusted Chicken Strips w/ Honey Mustard Plantains
 Ingredients:
 For the Chicken
1# chicken breast (sliced into strips)
1/2C dry tri-colored quinoa
2 eggs
1/3C parmesan (grated)
1T thyme (fresh)
2t garlic powder
Salt/Pepper (to taste)
For the Plantains
3 ripe plantains (peeled and sliced into 1/2" slices)
1/2C honey
1/4C dijon mustard
1T cinnamon
1/4C coconut oil
Salt/pepper (to taste)
Directions:
1. Set oven to 350F
2. Start cooking your quinoa (in water) according to package directions
3. Once the quinoa is cooked, spread it out evenly across the baking sheet, and bake in the oven for 20-25 minutes (until slightly toasted) – we want it to crisp up a bit!
4. While the quinoa is cooking beat both eggs in a small bowl – set aside
5. Toss the quinoa around after about 15 minutes to even out the cooking process
6. Remove from the oven once it is done and allow 5 minutes to cool and then crank oven up to 420F
7. In a medium bowl, toss together the baked (cooled) quinoa, parmesan, garlic powder, thyme, salt, and pepper
8. Dip the chicken strips in the egg mixture, pull out and allow excess to drip away, then coat liberally with the quinoa mixture
9. Place the coated nuggets on a foil lined baking sheet and bake for about 15 minutes to 18 minutes (or until chicken is cooked through) – turning/flipping one about 10 minutes in
10. While the chicken cooks – prep your plantains
11. Add coconut oil to a large nonstick skillet over medium-high heat. Once oil is hot, toss in the plantain slices (careful not to splash yourself with hot oil!), cover and cook for about 6 to 7 minutes, tossing occasionally – careful not to let the plantains burn
12. Remove the lid, toss the plantains and allow an additional 3 minutes to cook/brown
13. Add the honey, Dijon, cinnamon, and a pinch of salt and pepper to the pan – toss well and mix the plantain pieces together using a spatula to ensure they are all evenly coated
14. Cook until mixture thickens and coats the plantains well – about 2-3 minutes
15. Remove from heat
16. Serve baked chicken strips alongside caramelized plantains. Enjoy!!
CROSSFIT CLASSES:
Performance-
A. Take 12-15 minutes to build to 90-95% of your 1-RM Bench Press
When the running clock reaches 16:00, perform…
Every 2 minutes, for 8 minutes (2 sets) of:
Station 1 – Bench Press x 8 reps @ 80% of 1-RM
Station 2 – Supinated-Grip Bent-Over Barbell Row x 8 reps
B. Complete as many rounds and reps as possible in 9 minutes of:
6 Strict Handstand Push-Ups
9 Burpees
12 Toes to Bar
———————————————————————————————————————
Fitness-
A. Take 12-15 minutes to cycle:
 5×5 Bench / Floor Press
When the running clock reaches 16:00, perform…
Every 2 minutes, for 8 minutes (2 sets) of:
Station 1 – Bench/Floor Press x 8 reps
Station 2 – Supinated-Grip Bent-Over Barbell Row x 8 reps (light!)
B. Complete as many rounds and reps as possible in 9 minutes of:
6 Pike off the Box HSPUs
9 Burpees
12 Knees to Chest
———————————————————————————————————————
Bumper's Club – TBD
———————————————————————————————————————
BOOTCAMP RX CLASS:
A. 2 Rounds:
A1. 10 Weighted Pushups @ 2020 (Each set should take at least 40 seconds)
A2. 60 Banded Psoas March
B. 3 Rounds:
B1. 25 Second HS Hold
B2. 6-8 Strict Toes to Bar 31X0
B3. 2/side Turkish Get Up
 C. 4 Rounds:
20 Alt DB Snatch
10 Pull Ups
20 OH Reverse Lunge with Bumper (45/25)
10 Russian KBS