Tuesday November 20, 2018, CrossFit Stapleton – Denver, CO
HOLIDAY PARTY ALERT!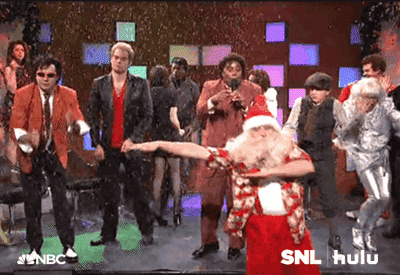 MARK YOUR CALENDARS – DECEMBER 8TH (6-8PM) 
Please join us this holiday season AT THE GYM for our FIRST EVER Holiday Potluck!
CFS will provide the PROTEIN and YOU will provide your BEST Appetizer, Side Dish, OR Dessert. We will be releasing a sign-up sheet as we get closer to the event.
Music – Drinks – FESTIVE SWEATERS – Games – AMAZING FOOD – Family Fun!
DECEMBER 8TH
6-8PM
NO NEED FOR A BABYSITTER… KIDS ARE WELCOME AND ENCOURAGED!
We will have the bootcamp room prepped and ready for the kids (games / movies / etc).
CROSSFIT CLASSES: 
Performance- 
A. Complete as many rounds and reps as possible in 30 minutes of:
400 Meter Run
10 Strict Pull-Ups
20 Alternating Reverse Lunges with Farmer's Carry (24/16 kg KBs)
40 Air Squats
———————————————————————————————————————
Fitness-
A. Complete as many rounds and reps as possible in 30 minutes of:
400 Meter Run
10 Pronated Grip Ring Rows 
20 Alternating Reverse Lunges (bodyweight) 
30 Air Squats
———————————————————————————————————————
Bumper's Club – TBD
———————————————————————————————————————
BOOTCAMP RX CLASS:
A. 4 Rounds:
Banded Goblet Squat (band goes around feet, through handle, back around feet)
Stone to Shoulder + 30 sec bear hug hold
B. 3 Rounds:
15 Tall Banded Hip Thrust 
10 Banded Goodmorning @ 51X1
30 sec/leg Single Leg Wall Sit 
C. For Time:
750m row buy in
42-30-18
Weighted Sit Up
21-15-9
Floor Press
5-3-1
Wall Walk
750 meter row cash out